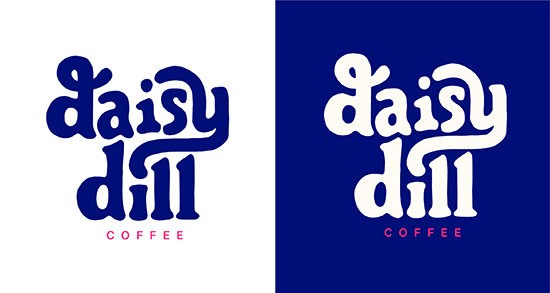 The creator of Daisy Dill Coffee Roasting came to me because she wanted a fully custom typographic logo that demands attention, which is my specialty! Though this company is located in New Orleans, you can receive her specially roasted coffee through a unique subscription program on her website.
When it came time to update their website, Foxglove Fiberarts Supply decided it was also time to update their logo. I presented a few ideas that explored elements of the company including a representation of the foxglove flower but they chose to playful animalistic option. In this logo I still included an aspect of the company's product; a ball of yarn the fox is pouncing on.
I was given the opportunity to design a logo for a two-day Cyclocross event sponsored by Subaru. My goal was to develop a mark that looked as gritty and extreme as the event and to conveying the sport upon first glance.
Agency: Fish Marketing
Creative Director: Bill Hollister & Aaron Johnson
Once under new management, the Eastmoreland Sports Club was ready for an updated brand. To differentiate themselves from other sports-centric clubs, the client wanted to take a different approach. Located in a lush area of Portland, the club requested elements of the surrounding environment to be represented in the logo. I created a distinct tree mark from the Club's acronym (ESC) to anchor the element in meaning.
Subaru needed a new Service Pledge Campaign that emphasized the service perks that come with the purchase of a new Subaru. My responsibilities were to develop a Subaru Service Pledge logo, series of icons, print collateral and landing page for the campaign. This logo represents the love and care that goes into servicing a Subaru.
Agency: Fish Marketing
Creative Director: Bill Hollister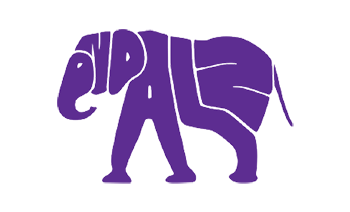 This "End Alz" logo was designed for a family team participating in the Walk To End Alzheimer's. The letters are in the shape of an elephant because it is known for its good memory and is a symbol of Alzheimer's along with the color purple.
Located in Northeast Portland, this upcoming farm needed a logo that looked as organic and inviting as their new business. Working closely with the owner, we explored a large number of typographic treatments to represent the company. Together, we decided that this 1960's style letterform with ball-terminal swashes reflected his most prized produce: the scallion.
The Business Outreach Program of Portland State University wanted a friendly and modern logo to go along with the new name; Livelihood NW. After a lot of exploration, the client was drawn to this logo which symbolizes the mountains and rivers found in the landscape of the Pacific Northwest as well as the upward-trending charts it also represents.
I created a logo for an Etsy shop that sells vintage goods. The timeless letterforms have an old spirit to harken the aged items available in the store.

My cousin is an incredible ceramicist and started his own pottery business. I saw this as an opportunity to develop a sophisticated brand to showcase his creative craftsmanship. This logo is meant to be versatile and not overshadow his technique but also be used as a stamp to brand a mug before it is fired for thoughtful brand placement.