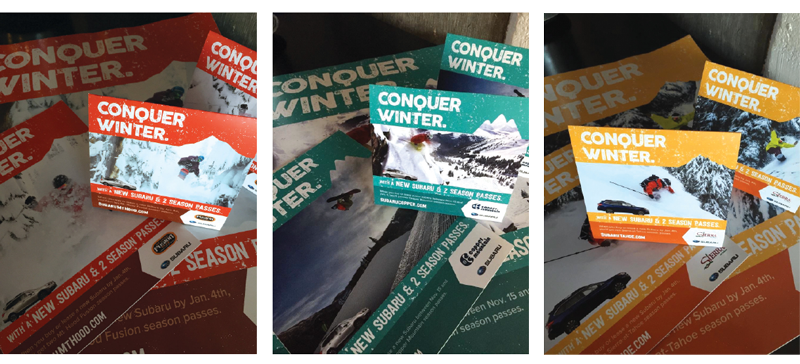 The 2015-2016 campaign needed to be edgy and flexible in order to be customized for other participating resorts in the Nation. After developing the campaign for Mt. Hood, the designs were personalized through a bright color palette, mountain specific photography, and a mountain cut-out. This campaign included: Mt. Hood, Copper Mountain and Sierra-at-Tahoe.

For the 2014-2015 campaign, I illustrated local iconic elements for both Timberline Lodge and Skibowl resorts. The hand done approach on a brand new Subaru Outback created an eye-catching juxtaposition for viewers to experience when the cars drove on the streets of Portland and Highway 26. This concept was then translated to POP Materials and banner ads
Created with Kristen O'Toole.